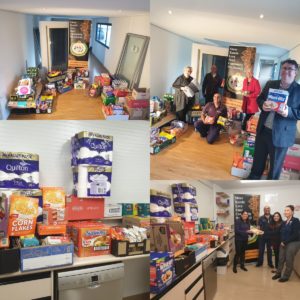 Thank you to those who generously donated towards a great cause. We were overwhelmed with the donation we had received, the committee decided to donate not only to Vinnies WA but to senior Veteran residents at RAAFA in Merriwa.
Our visit to RAAFA was a wonderful experience, the time spent at the centre meeting the staff and some of the elderly felt really rewarding and a sense of satisfaction that we were able to give back to the community. We felt our donations went to a well deserved cause.
We would also like to thank Costco & Coles for their contribution.
Once again EC & Youth Committee are grateful for your support.
Feedback from Merriwa Estate (Nov 2020)
Merriwa Estate have been very grateful of SKLPC's donations.
See a below a snapshot of their newsletter article: