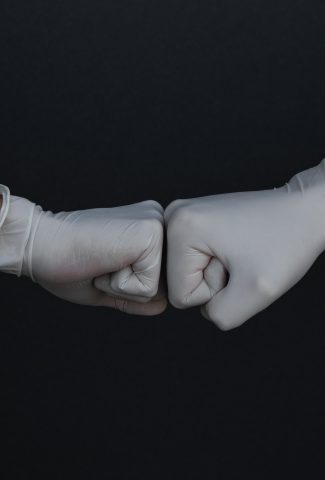 Australia is definitely 'the lucky country!' Whilst several countries around the world are doing it tough, Australia as a nation seems to be managing relatively well in comparison.
But it's fair to say that Western Australia can take the title of being called the 'Lucky State'
Here in WA whilst C-19 is still a threat, the government and the residents have partnered to keep it at bay and firmly under control. As a result, West Australians whilst feeling a little inconvenienced, are not doing it as tough as other locations in Australia or around the world. Many are struggling socially, mentally and of course financially.
One of the values of our samaj is the value of giving. We can proudly say that since existence we have given to charities either by donation of money or donation of time and service. It feels a little unfair that we are doing quite well here when our fellow Kanbis around the world are not. We believe we need to do more to support them. And that's exactly what we intend to do.

We are entering the season of Navratri. The festival attracts masses of Hindus to congregate and celebrate the triumphs of good over evil through dance and prayer. WA is one of very few locations around the world that will be able to celebrate Navratri. Yes, we are lucky! For many years, with the voluntary dedication and support of many of our members, SKLPC WA has leveraged the Navratri festival for fund raising. We would like to donate all net funds raised through this year's Navrang food stall to our fellow Kanbi's doing it really tough through this pandemic. To those countries with limited to zero government support. To the hardest hit Kanbi brothers and sisters. To those that really need it most.

As the saying goes….'Charity begins at home'. At times of pandemic, the meaning of 'home' should extend beyond the immediate or extended family. It should also extend beyond your own regional Samaj. At times like these, the word 'home' should be considered as 'all Kanbis' far and wide.
As an EC, we will be working with our EC counterparts particularly in countries like India & Kenya to ensure those in need benefit from the funds we will all work hard to generate.