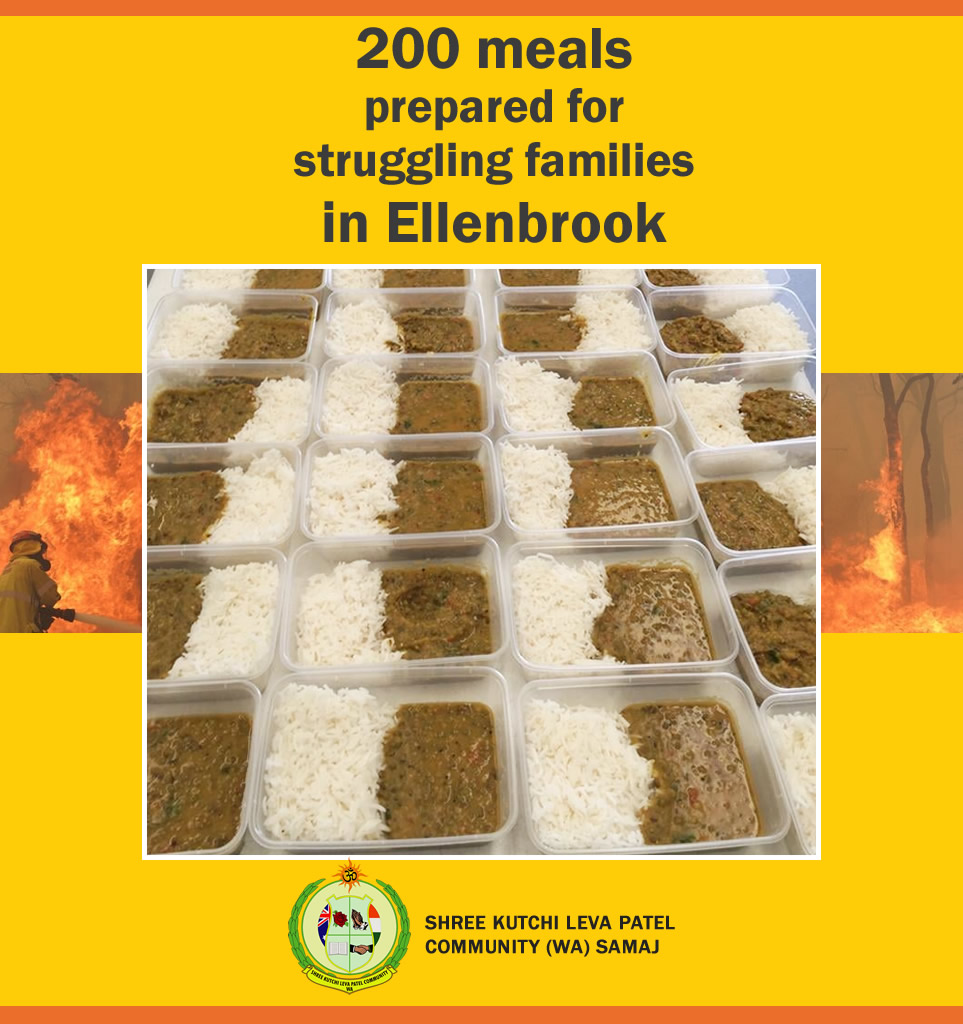 SKLPCWA is saddened by the recent bushfires.
Over 86 homes in the Perth Hills have been lost to the fires that have been blaring since Monday 1st February 2021.
Many residents in the fire risk area had to evacaute their homes.
Firefighters and the emergency crew have heroically been working non-stop to contain the fires.
Many animals have also been displaced due to the natural habitat lost. Our prayers and support remains to all those affected.

SKLPCWA would like to thank its community members that volunteered to prepare 200 vegetarian meals for the affected individuals in this bushfire crisis.

Also special thanks to Indian Bazaar and Ace of Hearts for their kind donation.

STAY SAFE
OUR THOUGHTS AND PRAYERS WITH YOU