Who are we?
SKLPC Tutoring was an ambitious initiative launched by the Youth Wing. SKLPC tutoring provides an opportunity for students within the community to receive additional educational support outside of school. The service is run by a dedicated team of qualified tutors with a range of educational backgrounds, professions and experience in tutoring. Our vision is to provide core education and mentorship for young members of our community and ultimately enable the potential of the next generation. Tutoring is a small community in itself.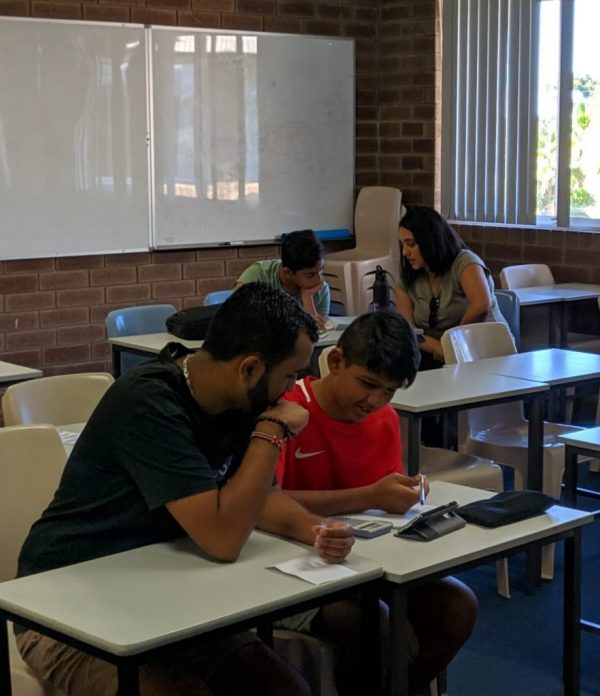 Why SKLPC Tutoring?
The team includes experienced and qualified teaching staff delivering high quality intensive sessions.
Small classes enable our tutors to monitor students' progress easily.
Close attention is paid to ensure students are comfortable and learning to the best of their ability.
Students develop a network for support throughout their school years
Announcement – Tutoring closed until further notice 
YW will not be running tutoring in 2022 as we have had a difficult time finding tutors, our existing tutors have been spread thin this year and require a much needed break to focus on their own academic goals and careers.
The Tutoring team will be working behind the scenes during 2022 to create and plan how tutoring will run in the future, and we will be sure to keep you all updated as we go!
What does this mean for the kids who love coming to tutoring to meet their friends and mingle with our community members, and see the tutors as their mentors?
We have come up with ideas of how we can achieve this, in a less frequent and a way that is less mentally straining on our tutors. It will also allow parents to be more involved. We still need to iron out the details of this, but stay tuned for further information.
We hope to see you all very soon! 
Contacts
Would you like more information? Please email: sklpc-wa-tutoring@googlegroups.com
Previous Tutoring Representatives:
Jamini Halai
Dhisha Kara 
Vanessa Bhudia 
Bhavesh Rabadia