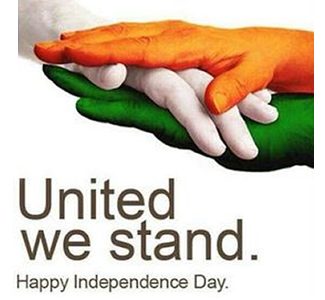 Independence Day is a reminder of the sacrifices of our valiant freedom fighters who stood up against the colonisers and even suffered harsh consequences unflinchingly, so that the later generations could breathe in free air. Slaving for 200 years and claiming back our country makes us marvel at the great leaders.
History
For 200 years, Indians suffered domination of the British colonisers beginning in 1757. Their control over the country was gained by the victory of English East India Company at the Battle of Plassey.
Indian history is rid with famous events of retaliation and uprisings which eventually drove the Britishers out and forced former viceroy, Lord Mountbatten, to free India on August 15, 1947 after giving the mandate to transfer the power to Indians. The day also marked the partition of British-ruled India into two countries, India and Pakistan.
The British were successful with their divide and rule policy which led to violence between Muslims and Hindus. Owing to this unrest, a separate country was formed on the eve of August 14, 1947 after violent riots, mass casualties and the displacement of nearly 15 million people.
Independence Day marks the end of British rule in 1947 and the establishment of a free and independent Indian nation. It also marks the anniversary of the partition of the subcontinent into two countries, India and Pakistan, which occurred at midnight on August 14–15, 1947.