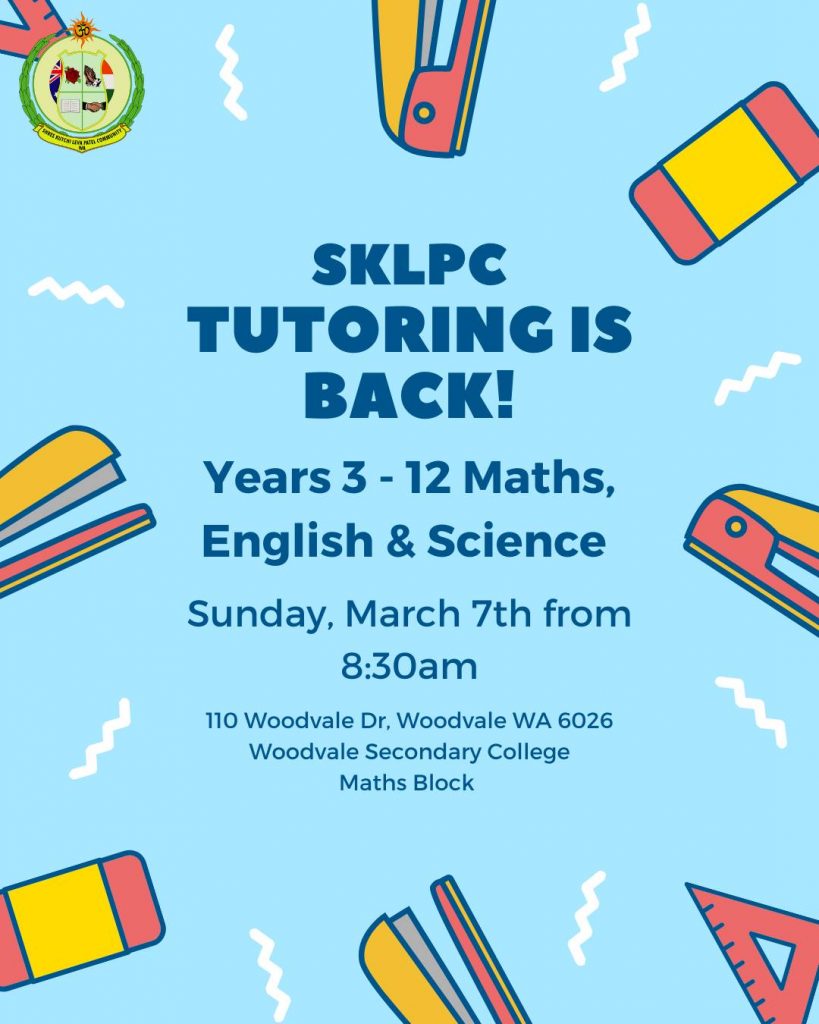 TUTORING IS BACK
We would like to invite all students, tutors and parents, previous and prospective to join us on Sunday 7th March at 8:30am for registrations and light refreshments. Classes will begin at 9am and run until 11am.
NEW TO TUTORING?
Please fill out this form:
https://forms.gle/7ex1yKDxQH6tCmhJ9
INTERESTED IN BECOMING A TUTOR?
To register, please fill this form:
https://forms.gle/UzNVSPBXd5diJapL7
Feel free to contact our team for any further information needed.
Jamini – Secretary of Tutoring 0415 545 553
Bhavesh – Head tutor 0435 846 577
Praneil – President of youth wing 0422 289 773