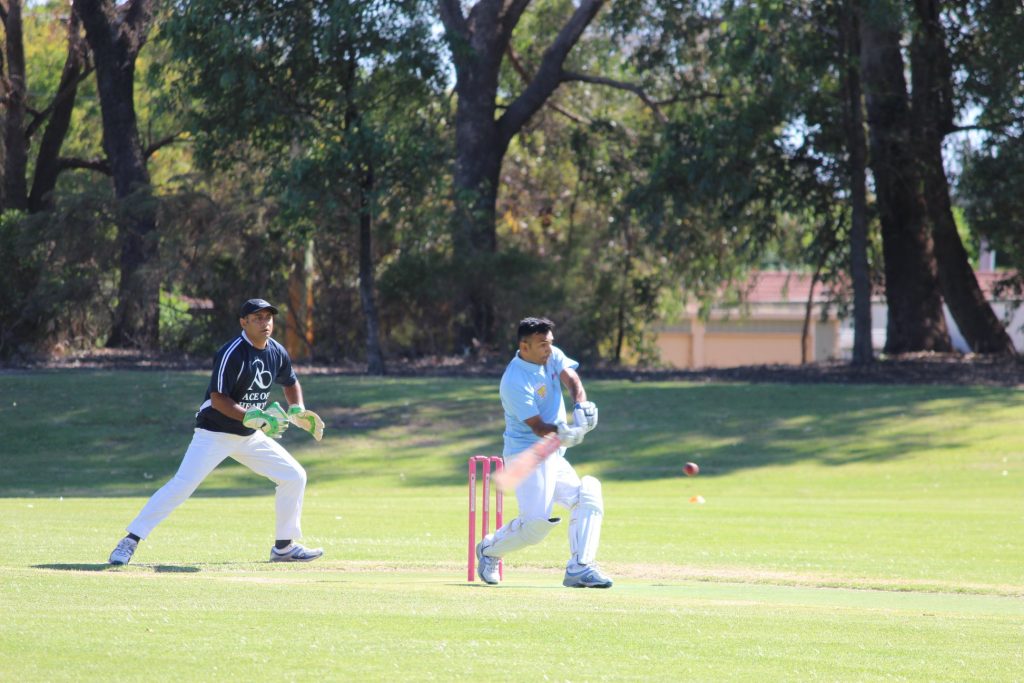 History of the SKLPCC
Shree Kutch Leva Patel Cricket Club (SKLPCC-WA) was established in 2009, by passionate members of the wider SKLP WA Community. The Club's main objectives are to provide a structured environment, which would allow players to harness their skills and talent at a community focused Club. Additional to this it was also important the Club fostered a community focussed culture, as this would allow non-playing members of the wider SKLP WA community to also feel included.
In our first year a few friendly games were played, along with a number competitive indoor and T20 games to gauge how well the club could perform and also to encourage more players to join the club. As word spread of the club's existence, more players began showing an interest and membership numbers grew.
With the increase in playing members, eventually there were enough players to field two teams in a T20 competition, held during March 2010. Both teams performed admirably, with one of the teams performing exceptionally well to win the competition. To build on these initial successes, two further teams were registered for a local 6-aside indoor competition, played between April and July 2010. Once again both teams performed well, with one of the teams finishing as runners up in their respective competition. These first successes, demonstrated the great progression made by the Club in a relatively short period of time.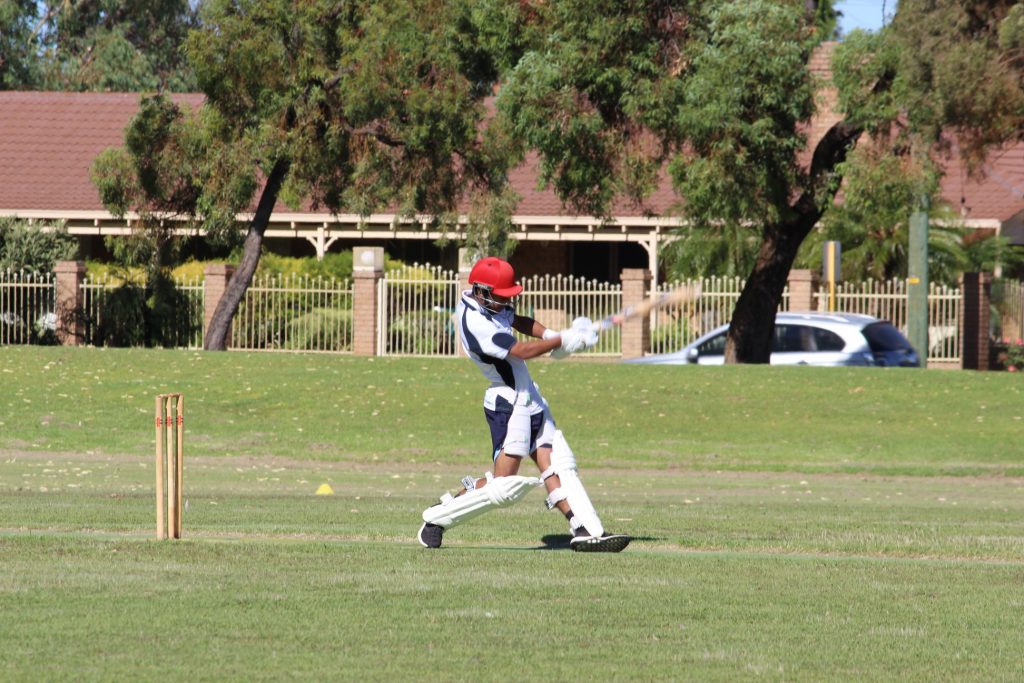 In 2010 the club entered 2 teams to play competitive cricket in the Perth Cricket Association (PCA). In only the second season of competing in the PCA, SKLPCC-WA was crowned 5th Grade Premiers 2011/12, a remarkable achievement given the inception of the club being in 2009. This confirmed the immense talent available within our community, whose recruitment would allow the club to build and strive for further successes.
Over the period of the last six years, the club has grown in both its numbers and its achievements with the club now having 3 teams now registered to play in the Perth Cricket Association (PCA) and one women's team registered to play in the Perth Scorchers Women's League.
From 2009 to 2013, the Club's focus was on the establishment of successful senior teams; however it also acknowledged that a Juniors Program was required, to provide opportunity for junior members of the Community to play cricket. A successful junior's program, that is well administered and organised, would help develop the talent of young cricketers and provide a route of natural progression to the senior teams. A Juniors Academy was established and affiliated with SKLPCC-WA for the 2013-2014 season.
The Club Now
Women's Cricket
In 2017, SKLPCC signed up for the Perth Scorchers Women's League which was organized in order to promote women's cricket on a beginner level. Back then we were one of a handful of teams in the competition with the only team located North of Perth. Now the league has grown to be able to have two simultaneously running competitions one held for Perth's northern suburbs and another held for Perth southern suburbs. Over the years our girls have improved tremendously from when they first started, and this has encouraged more women to sign up even if they had never played cricket before but were interested in participating in a new sport. Our club participates in the Perth Scorchers Women's North League with all games being held North of Perth City. The games follow a T20 structure with games being held every Sunday.
Corporate Day
Yearly SKLPCC host an annual corporate day to involve their sponsors to take part a 6-A-Side tournament. This year's corporate day was more special and closer to everyone's heart as the tournament was in memory of our beloved sponsor Keshor Patel were funds were raised towards Cure of Brain Cancer. The event would not of been possible without the participation of players in the event, friends of Keshor Patel for kindly preparing and serving delicious food for all the attendees, Skynet for providing DJ and mic services, all members for the regular help and donations towards Cure of Brain Cancer, the women's team for their wonderful display of skill and performance, WACA for coming in and helping in promoting the ladies game as well as the charity for curing brain cancer and finally all our sponsors for their continued support in helping us achieve what we are today.
It was a very successful and well organised event with Tough Glass lifting the trophy at the end of the day. Over the course of the day we were able to raise a whopping $2632.69 which was donated to Cure Brain Cancer.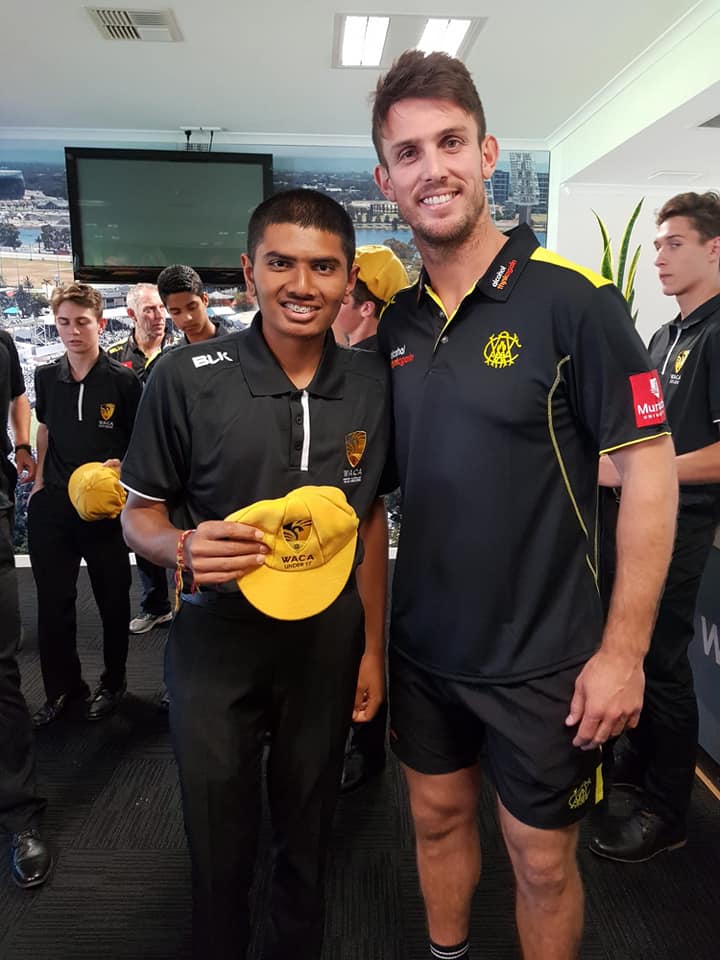 Upcoming Season
Our Seniors Teams will continue to strive for continued success and set a strong pathways program for our affiliated Juniors. The women's teams are continuously looking for ladies above the age of 17 in joining their team to encourage and promote women's cricket.
For enquiries in joining the club please contact the club by emailing secretary@sklpccwa.com.au or feel free to approach any member of the executive committee.
Executive Committee
President – Mahesh Varsani
Vice President – Hemal Hirani
Secretary – Davina Rabadia
Assistant Secretary – Arvind Rupalia 
Treasurer – Lalji Halai
Assistant Treasurer – Ajit Khokhani
Advisers – Dinesh Patel, Pravin Hirani, Chandresh Varsani and Dipesh Pindoriya
Coach – Kush Gorasia and Lalji Valani