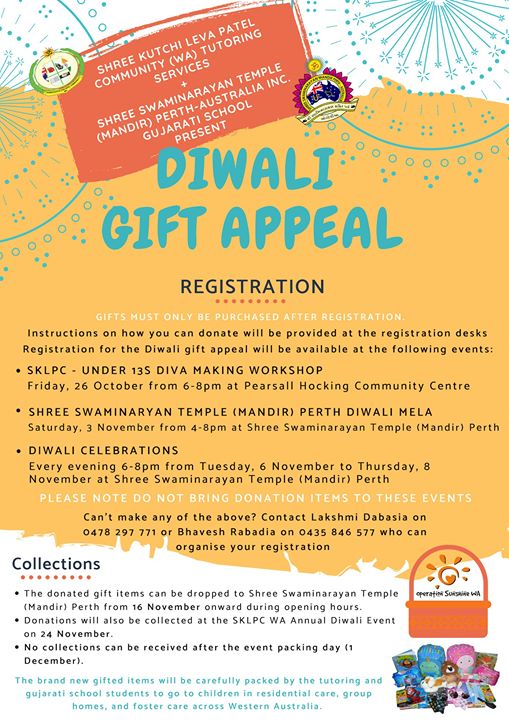 Diwali Gift Appeal
Shree Swaminarayan Temple (Mandir) Perth Australia Inc. Gujarati School and Shree Kutchi Leva Patel Community WA (Tutoring Service) present the Diwali Gift Appeal in support of Operation Sunshine WA.
Operation Sunshine WA is a local not for profit organisation whose aim is to bring happiness to the lives of children and youth in out-of-home situations as well as crisis care across Western Australia.
The Samaj Tutoring Service and Mandir Gujarati School have embarked on a joint venture, giving our community an opportunity like no other, where everyone can chip in to make a difference.
We need you to register at one of our many upcoming events where you can learn more about Operation Sunshine and learn how you can help out children and youth undergoing out-of-home care or crisis accommodation in order to preserve dignity, provide a sense of value and self-worth, and give comfort at time of extreme trauma and isolation.
See the poster for more information.