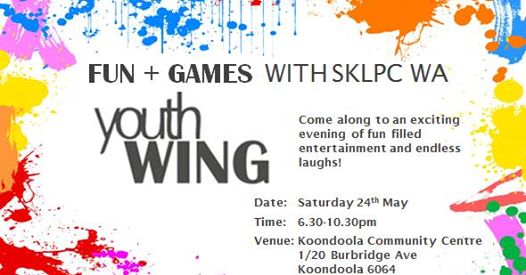 Fun and Games with SKLPC WA Youth Wing
Hi all,
On the back of our successful "Meet and Greet" event last year, we've planned a night of Fun and Games. We look forward to seeing you all on the 24th of May.
I don't want to ruin the surprises, but trust us, it's going to be loads of fun.
Ages: 14-35
Entry: $5
Light dinner and snacks provided (ekadashi is catered for too!).
-SKLPC YW