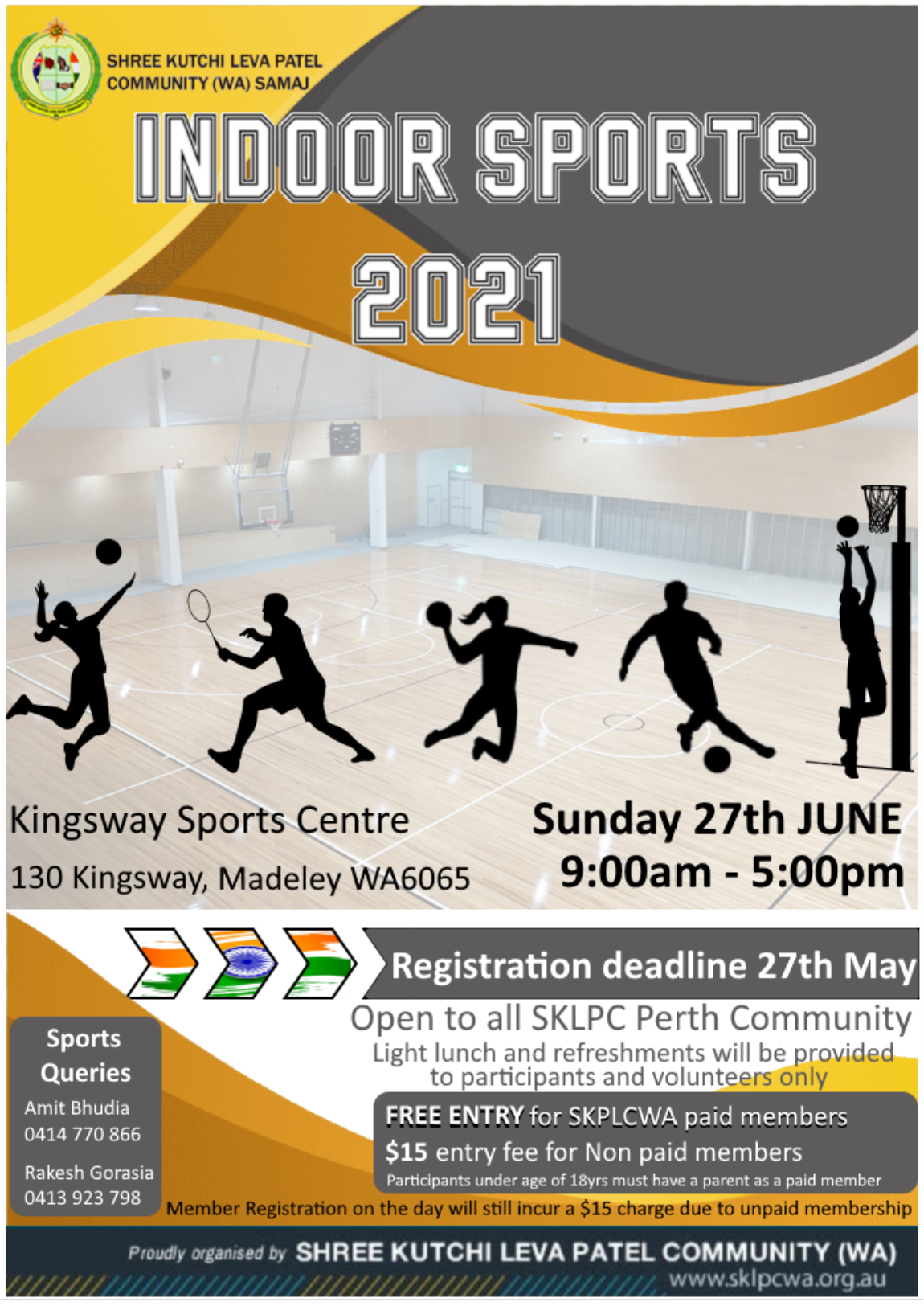 Indoor Sports
The INDOOR SPORTS EVENT is back!
SKLPCWA proudly presents the upcoming EXCITING event.
OPEN to Perth Kanbi Community only to once again come together and enjoy a competitive fun-filled event.
Date: SUNDAY 27th June 2021
Venue: Kingsway Sports Centre
Time: 09:00am – 17:00pm
Light Lunch and Refreshments will be provided for participants and volunteers only.
Let the Best Teams Win!
TO FILL IN YOUR REGISTRATIONS.
Please click below on your game of interest.
Kindly note participants can register maximum of 3 Indoor games, however we cannot guarantee your participation in ALL the games due to overlapping time schedules.
PARTICIPATION APPLICATION CLOSES MAY 27th 2021.
*ENTRY FEES APPLY for non-paid SKLPC Members*
*Participants under the age of 18 years must have a parent as a PAID 2021 MEMBER*
*None Members can become members before 27th May 2021*
TO PAY SKLPCWA MEMERSHIP – CLICK HERE