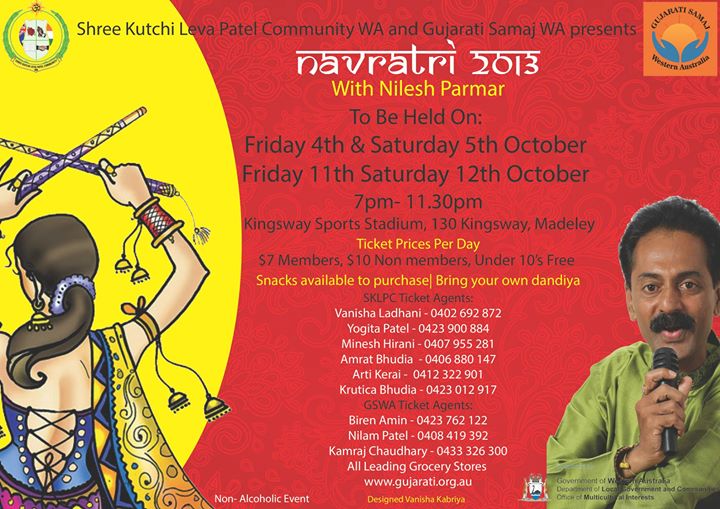 Navratri Festival 2013 – SKLPC/GSWA
SKLPC (WA) and GSWA are teaming up to bring you the biggest Navratri festival Perth has ever seen. The festival is featuring the "King of sonero", Nilesh Parmar and his band.
Navratri will be hosted on the weekends of 4th/5th October and 11th/12th October at Kingsway Indoor Stadium.
After our successful event last year, this is not to be missed!
Share this event and invite your friends. We welcome all communities to celebrate Navratri with us.