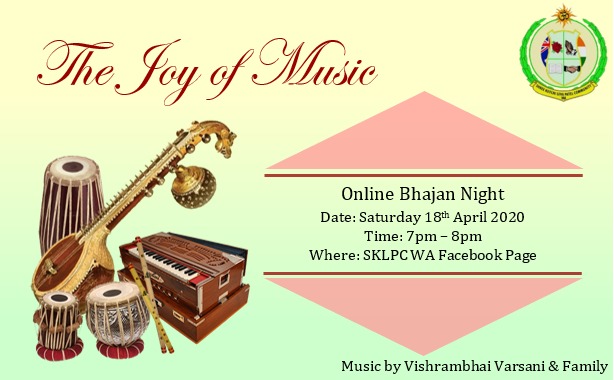 Online Bhajan Night
Our first Online Bhajan Night was a success! The event was hosted by SKLPC WA via Facebook Live video on Saturday 18th April 2020. Was great to see people from different parts of the world join in and enjoy listening to the bhajans from the comfort of their own homes.
If you missed the bhajans, the video is saved on the SKLPCWA facebook page.
Thank you once again Varsani family for the amazing bhajans. SKLPC WA is grateful for your support.