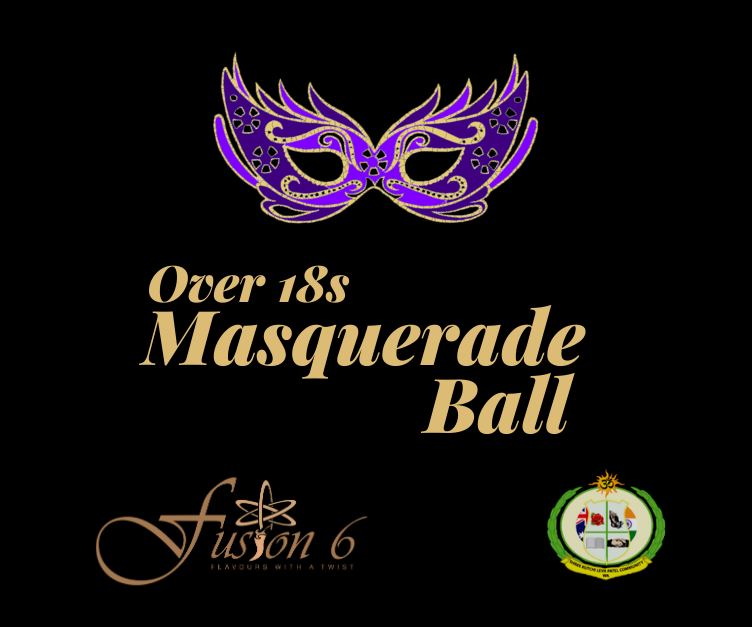 Over 18's Masquerade Ball
Tickets for the SKLPC YW Over 18s Masquerade Ball are OUT NOW!
Ages 18 – 35
Open to members and non-members
Dress Code: English/Indian Formal
Dinner will be provided (catered for Vegetarian, Vegan and No O&G)
SPONSORS & DONATION
We looking for support from individuals and businesses interested in donating towards the raffle prizes.
Raffle Prizes range between $50 – $250
Polaroid printer + film
Nutribullet
Coffee Machine
JBL portable speaker
Red Balloon Experience
For any enquiries, please contact:
Praneil Lachhani 0422 289 773 | Dayna Bechar 0435 897 567 | Bhavik Raghwani 0421 062 012
We thank you in advance for your generous support and kindness.