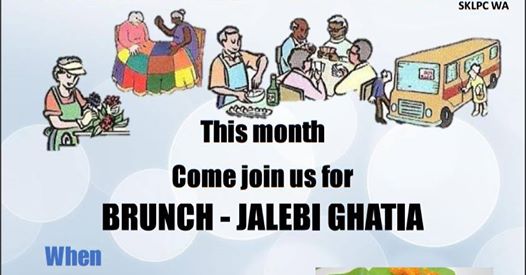 Seniors Monthly Get Together
Come and join us for the first of a series of Seniors' Get Togethers.
This month we'll be socialising with the help of some freshly made Jalebi Ghatia.
Who is it for? – Everybody over the age of 40!
When and Where – 9 am – 11 am on 14th May 2017 at Woodvale Senior High School (110 Woodvale Drive, Woodvale, 6026)
RSVP by clicking "Attending" or via email to samaj@sklpcwa.org.au.
For more information please contact Kanji Patel on 0413 810 094.