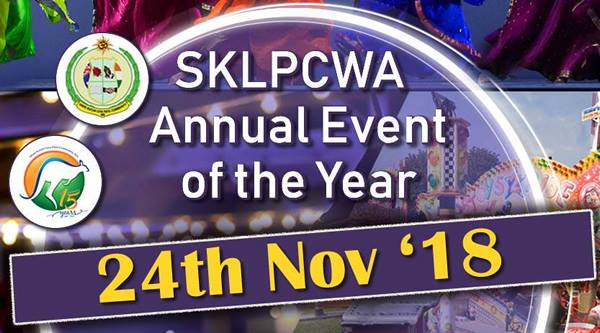 SKLPC Annual Event ~ 15 Years Celebrations :: Members Only Event
SKLPC WA Annual Event ~ 15 Years Celebrations :: Members Only
——————————————————————————————
Date: 24th November 2018
Time: 3.30pm – 11.00pm
Venue:St Andrew's Grammar School,
2 Hellenic Dr, Dianella WA 6059
DRESS CODE: Wear comfortable, outdoor, casual dressing with Desi Twist! Closed shoes will be required for free carnival rides.
***(Strictly Tobacco & Alcohol-free event)***
**Please bring your invitation card with you**
This event will be held outdoors with plenty of activities for the kids such as Carnival Rides, Art & Craft workshops, Face Painting.
There will also be a Rangoli Displays and Cultural performances under the stars.
EVENT PROGRAMME
——————————-
3:30pm to 7:30pm
Free Outdoor Carnival Rides, Face Painting & Rangoli Viewing
6:00pm
Dinner will be served
7:30pm onwards
Dance Performances, President's Speech & Education Awards