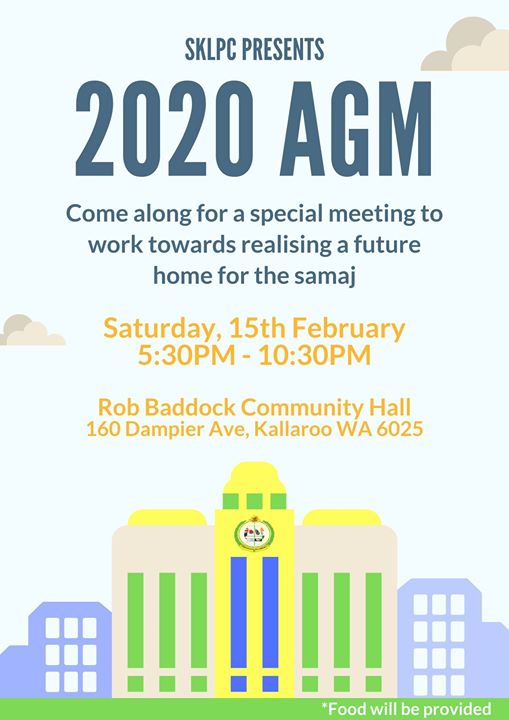 SKLPC Annual General Meeting (AGM) 2020
The SKLPC Annual General Meeting (AGM) is on Saturday 15th February 2020 (5:30pm -10:30pm) at Rob Baddock Community Hall, 160 Dampier Ave, Kallaroo WA 6025
The building committee will be updating the members on the findings from their extensive investigations and will be presenting their finalised business proposal for our samaj to have a permanent place what we can call home.
Your attendance is crucial as this is a big step towards establishing a home for our Samaj.
The meeting will conclude with a member vote to allow the building committee to progress towards fundraising and acquisition of land.