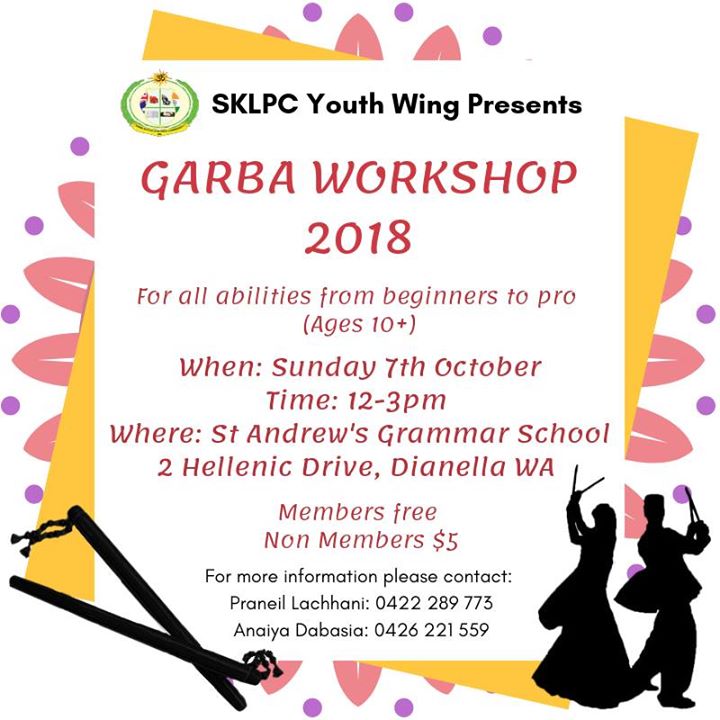 SKLPC Garba Workshop
Navratri is all about celebration and what better way to celebrate than to dance! The last place we want to see you is standing on the sidelines when you can be front and centre, leading the way!
Whether you need to touch up your dance moves or just want to let loose, this workshop will be the perfect opportunity to do. It will be a fun filled afternoon where you can learn all the basic garba steps as well as the trendy spins, twists and turns just in time for Navratri 2018!
Dress code: Colourful fitness wear (we want everyone in the Navratri spirit!). Make sure you're comfortable.
If you have any further questions, please contact:
Anaiya Dabasia: 0426 221 559
Praneil Lachhani: 0422 289 773
Sklpc-wa-youth@googlegroups.com