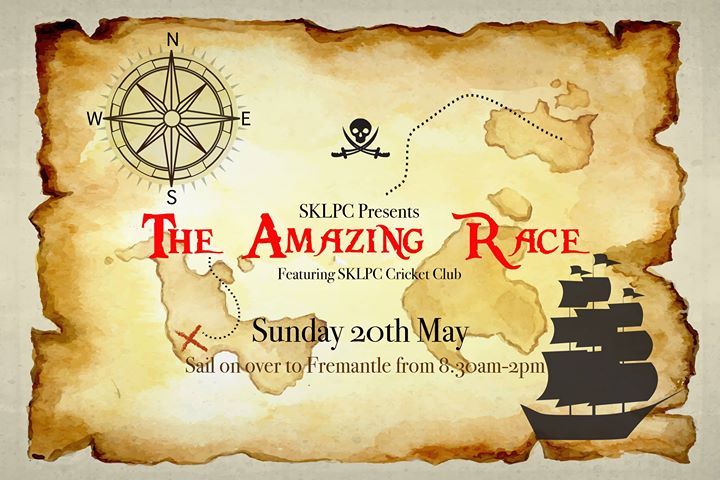 SKLPC – The Amazing Race
SKLPC Youth Wing and SKLP Cricket Club present the next installment of the hit family event the Amazing Race… we mean the Arrrghh-mazing Race. Thats right this time we invite you to sail over to Fremantle! It's time for your team to explore and conquer this wonderful part of Perth.
Details:
Event Date: Sunday, 20th May 2018
Event Timing: 8.30 am(sharp) – 2 pm
Event Address: Meet at Fremantle Park (Ellen St, Fremantle WA 6160)
Teams can only have between 6 to 8 members, with a minimum of 2 adults above the age of 18.
Cost of entry is $10 per person above 10 years old (free for under 10's)
Contact us:
Praneil Lachhani 0422 289 773
Neeti Meghani 0426 244 642
sklpc-wa-youth@googlegroups.com
Registration Form:
https://docs.google.com/forms/d/e/1FAIpQLSepzQnH-Il5CUhlz5vRYHW5lWpFU6W3ApyLOFvHUxcpprds0w/viewform?usp=sf_link
You won't want to miss out on this treasured event, so get in quick before all the places Arrrrrrgh taken.