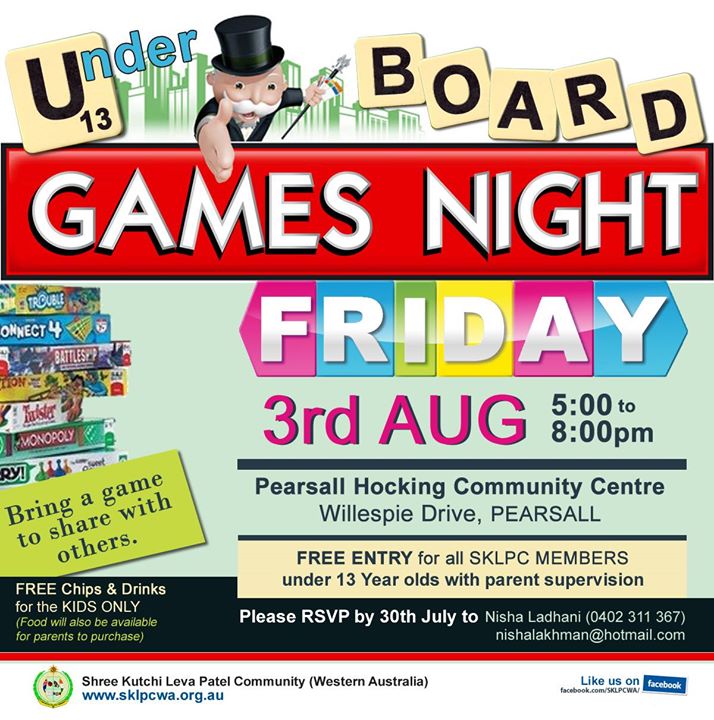 SKLPC WA – Under 13 Board Games Night ~ Members Only
SHREE KUTCHI LEVA PATEL COMMUNITY (WA) – Under 13 BOARD GAME NIGHT
FRIDAY 3rd AUG, 5:00pm – 8:00pm
Pearsall Hocking Community Hall, Willespie Drive, PEARSALL
What better way is there, than to spend an evening playing board games and making new friends in the winter months!
If your child/ren are 13 years and under, we invite you to join us for an evening of fun and games:
This is a FREE, MEMBERS ONLY event.
***Please bring a game per child to share with others***
Kids will be served Free food & drinks. Food will also be available for parents to purchase.
RSVP to Nisha Ladhani on 0402 311 367 or by email nishalakhman@hotmail.com