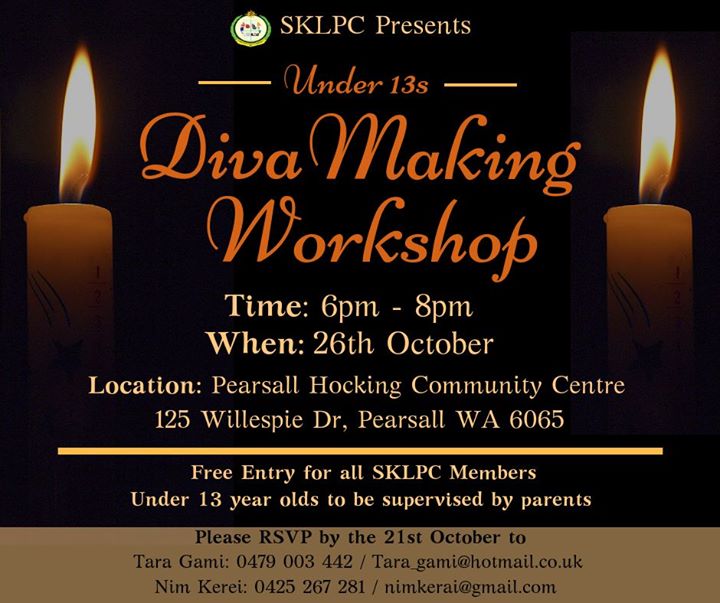 SKLPC WA – Under 13s Diva Making Workshop ~ Members Only
SAVE THE DATE: Friday 26th October, 6:00pm – 8:00pm
SKLPC WA is proud to present their first cultural workshop, in coordination with the subcommittee (Culture and Education).
In this workshop, children are encouraged to design their own divas for Diwali as well as participate in creating amazing rangoli artwork!
If your child/ren are 13 years and under, we invite you to join us for an evening of fun and creativity!
***This is a FREE, MEMBERS ONLY event***
(Non Members – $5 per adult)
Please RSVP to Tara Gami on 0479 003 442 (Tara_gami@hotmail.co.uk) or Nim Kerai on 0425 267 281 (nimkerai@gmail.com) by the 23rd October.